January 02, 2013
My siblings and I finally went to visit my dad today at Beechwood Cemetery. Gosh, it was so cold! It had also snowed so much this season that my dad's headstone was half buried.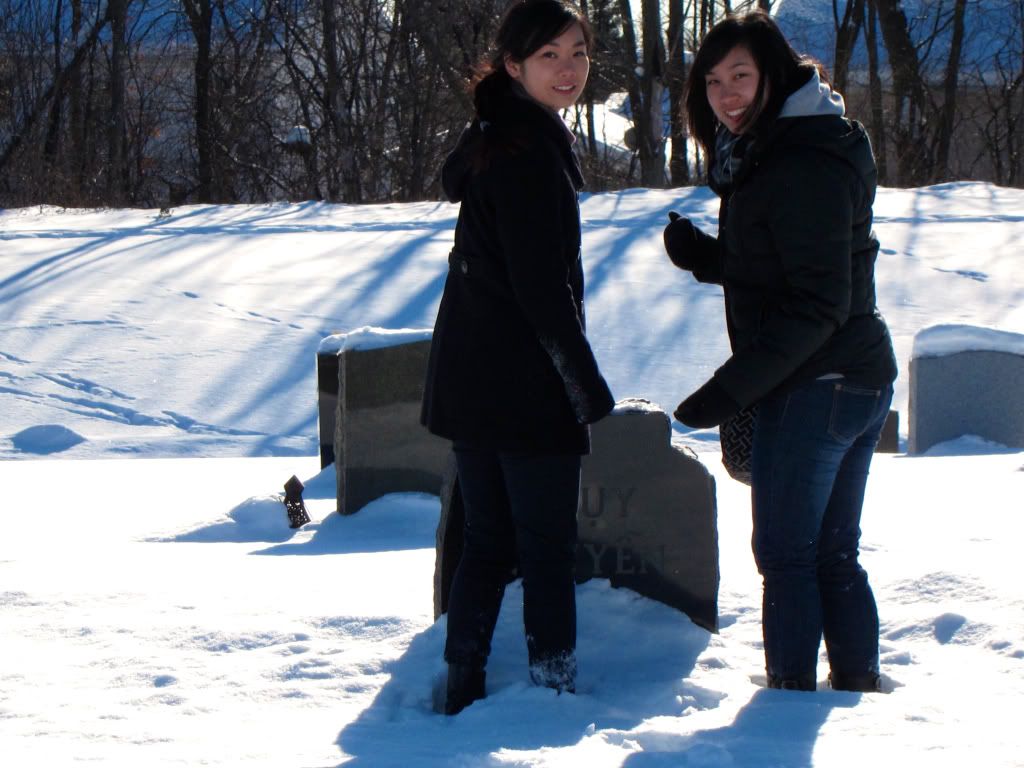 As mentioned in an earlier photo of the day, we brought out my dad's little dog statues to keep him company. My sister had given my dad these dogs a few years back, they represented his 3 children since he was born the year of the dog.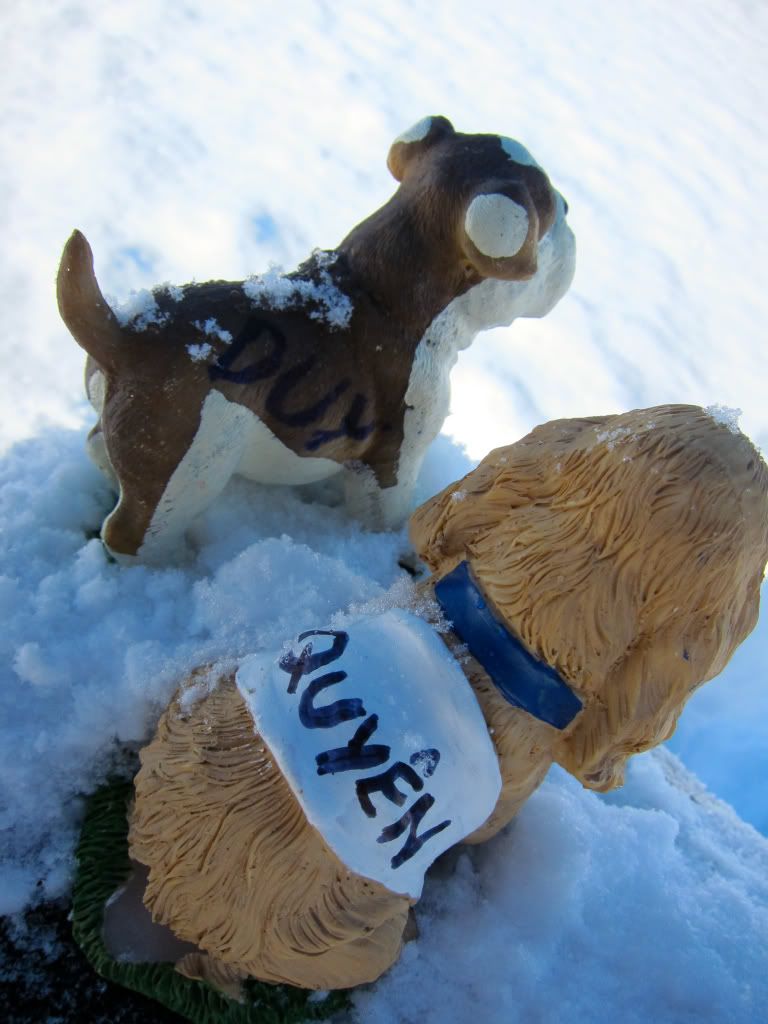 My sister then took us to try a bakery in Orleans… but too bad it was closed! Instead, we went grocery shopping before I headed back to my grandparents' house to meet up with my cousin, Christine, to learn how to make Banh Bo.
It was a lot easier than I had anticipated, and in the end, it turned out nice! Thanks Christine! I will try to make some here in Brisbane when I can find all the ingredients.
That evening, my mom made her version of a Northern Vietnamese dish called "Cha Ca La Vong" and it was delicious! Definitely one of my favourite dishes
The combination of salmon, dish, fermented shrimp sauce, onions and peanuts is amazing – you must try it if you get the chance!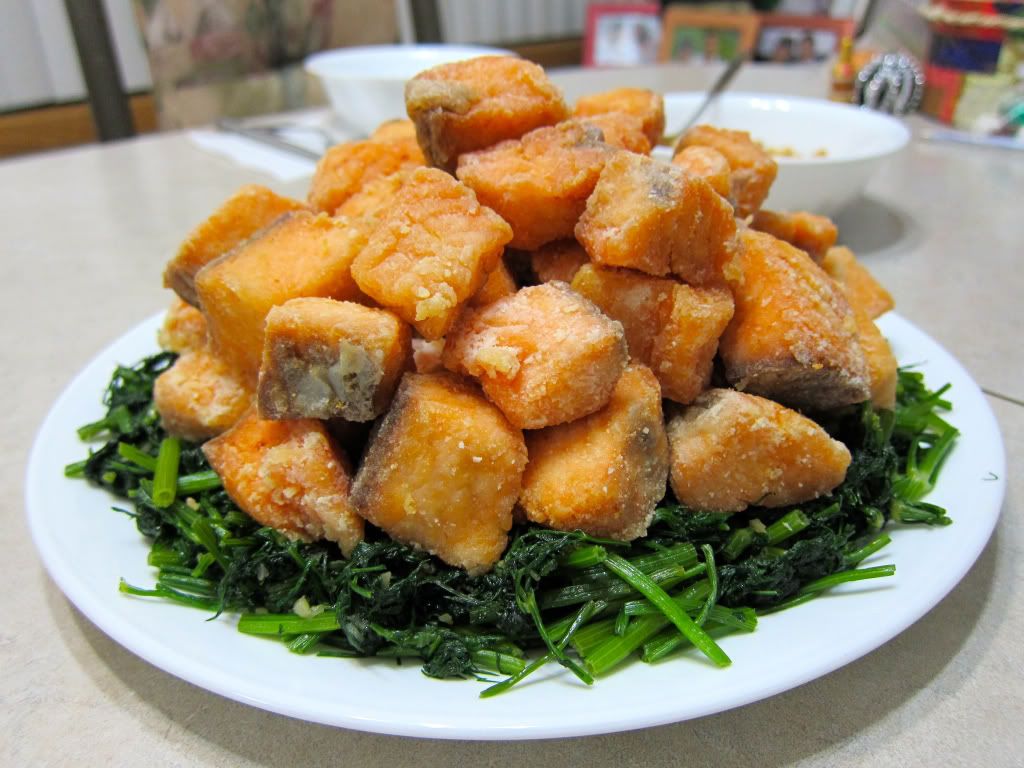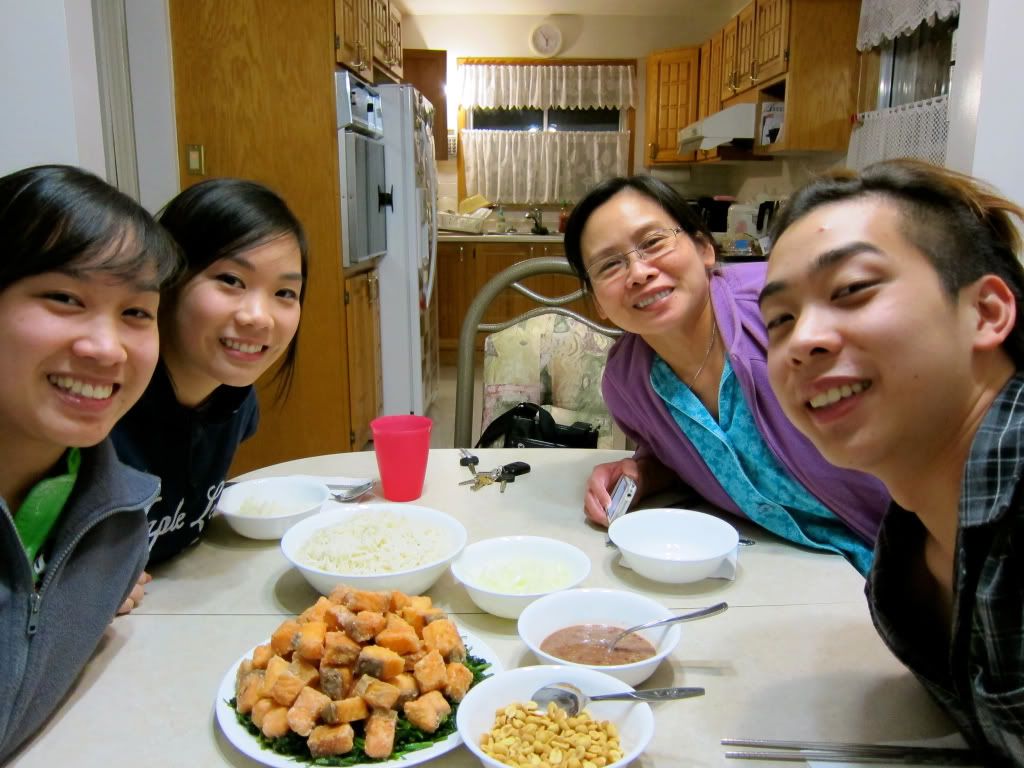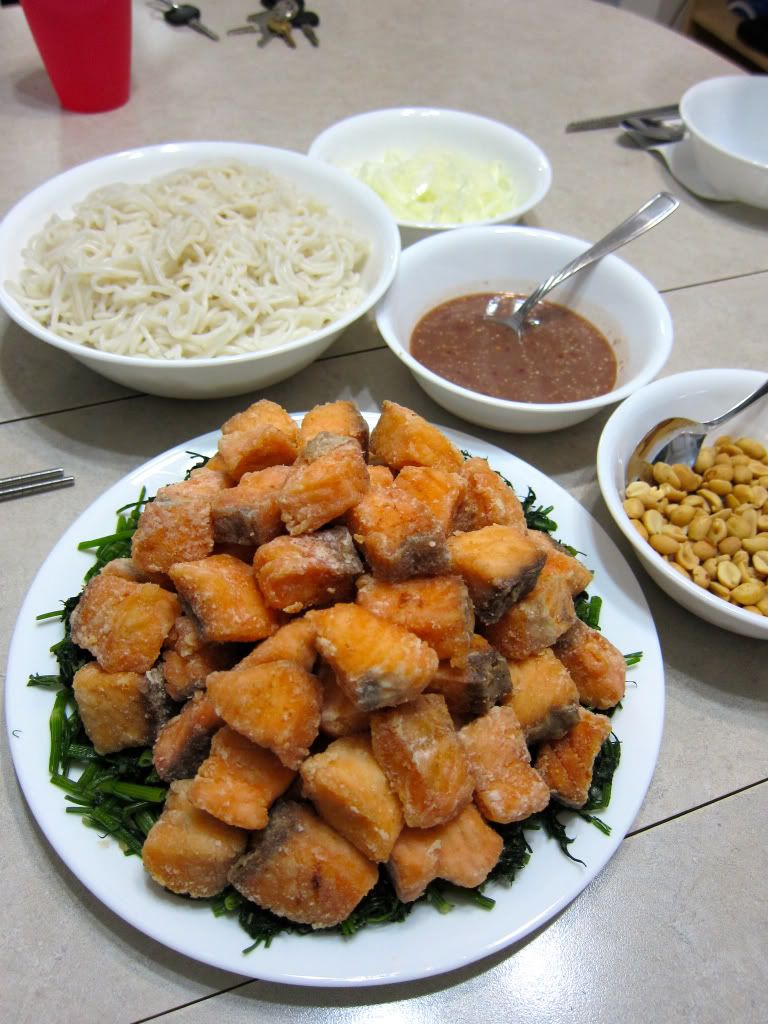 And in unrelated news, I tried a sapodilla fruit (sapoche) for the first time today! It was tasty and despite my apprehension, I wasn't allergic! The taste reminded me of persimmons and be careful not to choke on the hooked seeds!
And in more unrelated food news, I had a pretty artful lollipop